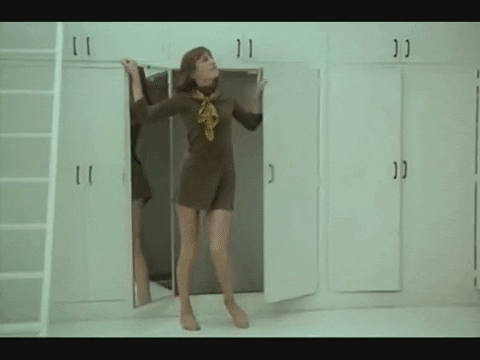 One of the things I'm working on is changing my internal monologue. Or at least, the headlines of that internal monologue. I can still grumble grumble grumble about going to the gym, but if the overall thesis of my complaining is still "Exercise will help my brain!" then at least that's a step in the right direction.
So I'm working on that today. I have a meeting later this afternoon that I kind of want to nail, and I'm nervous about it for all of the reasons that anyone gets nervous about anything. Thus, I'm actively changing my headline. Instead of, "I hope this person really likes me and believes in me, Holy crap I hope I don't mess this up somehow but I probably will" (terrible headline for, like, at least three reasons), I'm telling myself, "I'm excited that I get to talk about my project today!" That way, as long as I'm able to talk about my project at all (which is the whole point of the meeting), then the meeting is a success.
This is actually a lesson an old acting teacher taught me. Auditions are scary and high pressure. But if you change the language to, "I'm excited! I get to act today! Not everyone will get to do something they love today but I will!" then everything changes. It stops becoming a goal to be whatever the casting director likes, and becomes instead an opportunity to show them this cool character you created. Whether you're chosen or not doesn't dictate your success; you already succeeded because you got to act that day. 
So today, I'm excited that I get to talk about my project. Nothing more, nothing less.
(Some crossed fingers out there wouldn't hurt, though..... :)
Please reload